A Campion Melk Adventure
The Campion Melk Men!!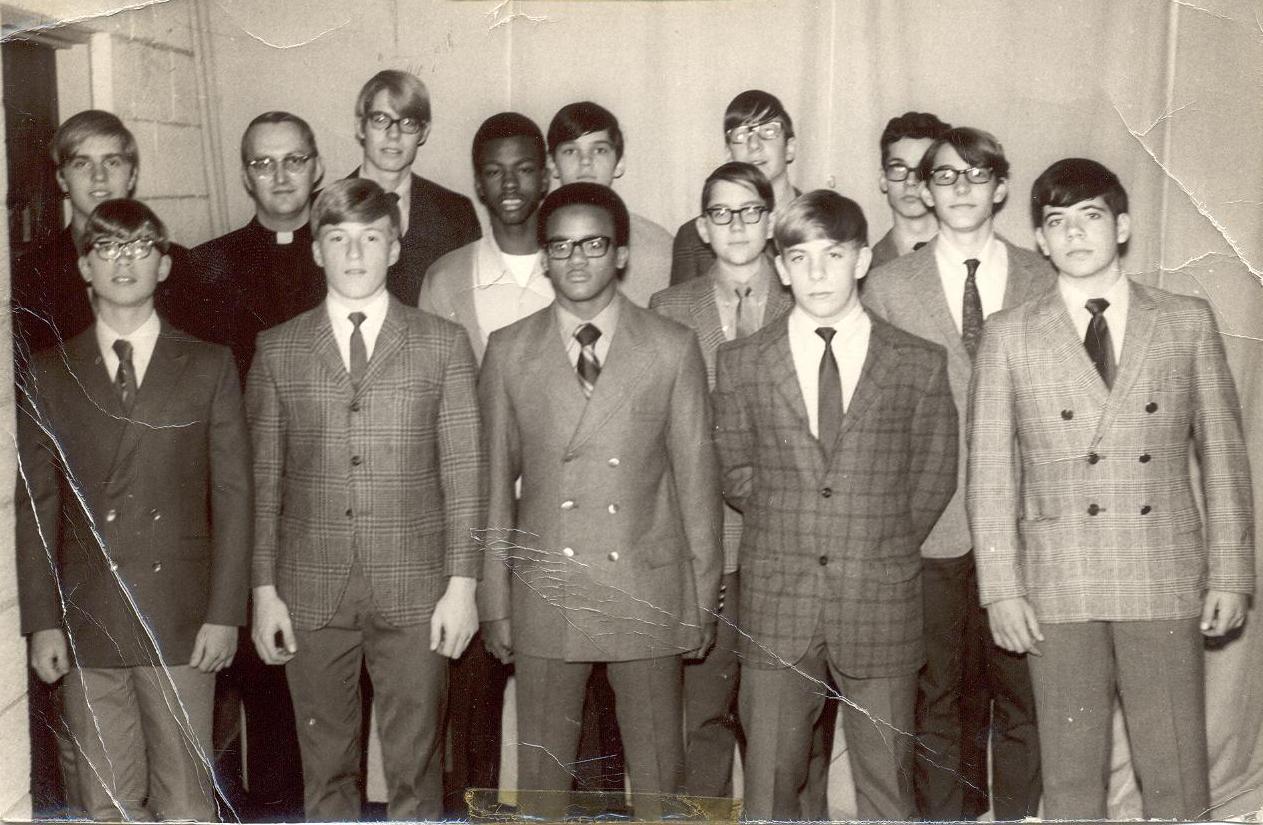 Taken on Campus at end of sophomore year.
(Front Row) Steve Simms, Ted Breidenbach, Ondre Williams, Steve Walters, Bill Murray
(Middle Row) Chuck Gadzik, Father Paul Mahowald, Eugene Brooks, Ray Witt, Mark Leonhart
(Back Row) Mark Ewald, Tom O'Brien, Doug Foxgrover, Dan Kane
(Missing from the picture) Tom Freeman and Mark Winkler
---
In the schoolyear of 1969-70 some students from the Class of 72 were chosen to prepare for studying in Melk Austria for their Junior Year 1970-71. Only a certain number were going to get to go. I no longer remember the exact criteria for choosing who was going. I vaguely remember I was going... then I wasn't going... but why...
I think I had a major JUG on my record!!! But I was still on the list of runnerups to go if someone on the main list had to drop out.
I don't know how many schoolmates had an opportunity to see pictures, or hear about, the Melk Men adventures. So, I'm making this page available for the guys who did get to go to display their pictures, souvenirs, memoirs and of course bragging rights.
Our first set of picture are from Steve Simms '72 who by the way was my very first roommate when we were freshman.
Melk Men GuestBook