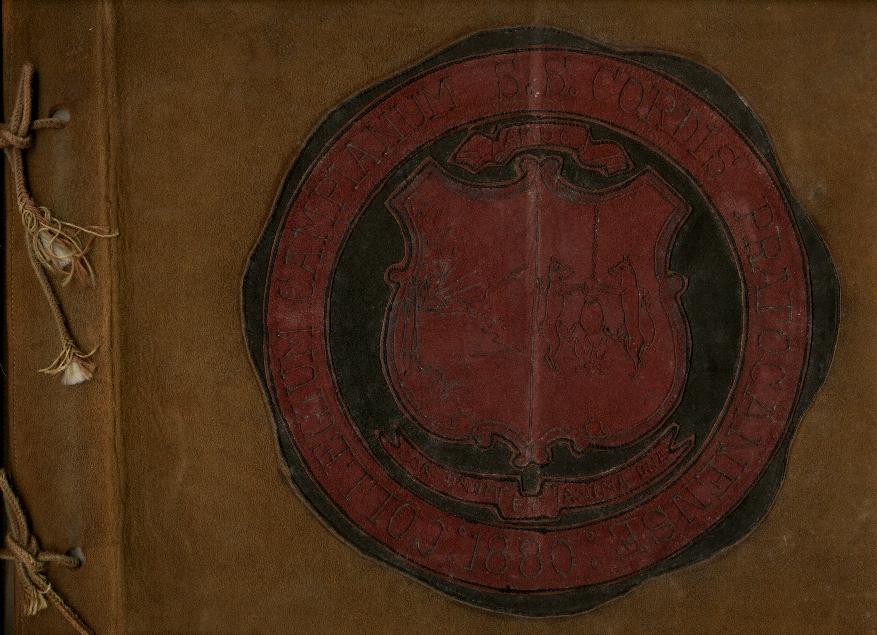 Click on Image to turn pages.
This Album was loaned to me by Mark Gomez. It was part of the Coach Hoffman Collection. Many pictures have apparently been raided from this album over the years either by alumni, family, or friends.
I scanned only the pages which either had at least one picture on it or had something to say. There are many more blank pages where something once obviously belonged. The only thing left now are the black corner stickers.
Also, I decided to scan the pages in as a whole page instead of individual picture which I could have cropped, enhanced, and layed up onto a virtual photo album. This way I thought I might preserve the nostalgia of the album itself.
The front and back cover are made from leather. The emblem is built-up with bonded leather with finely engraved images and text. Unfortunately, it was hard to get this to scan.
Enjoy the album if you can. There are 37 pages in all. The last one has a link back to the home page.