Camp Campion
Campion Jesuit High School
Prairie du Chien, WI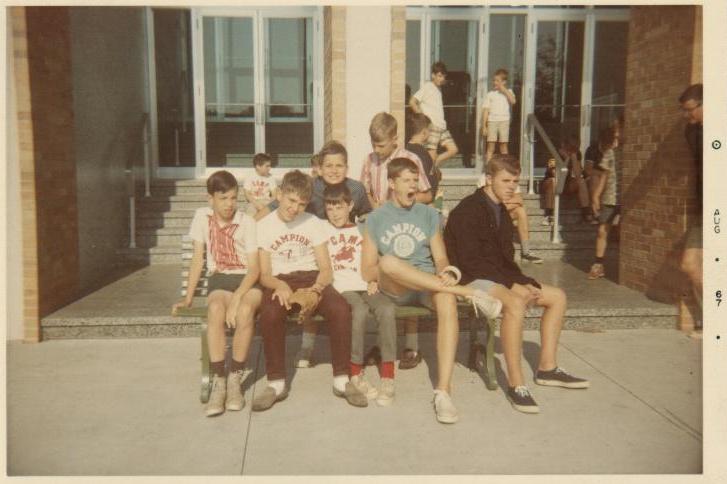 Do you recognize anybody in this picture!?!?
The Camp Campion Brochure
---
I attended Camp Campion in the summer of 1967. I was just out of 7th grade and was not "into" sports. Extracuricular activities for my sisters and I were limited to music lessons from the "Boddicker School of Music" and SOKOL gymnastics. Somehow my parents found out about this new "camp" run by a school renowned for its scholastic and sports excellence.
I had a great time meeting and playing with a big bunch of new friends. My parents later enrolled me into that school because I liked my experience there. I was particularly interested because Campion had gymnastic equipment and a shooting range. Unfortunately Kostka Hall which contained the gymnastics equipment burned down my first year there in 1968-69. It was never replaced. Of course my folks reminded me that I was really there primarily for scholastic training.
The camp ran for about two weeks during which time we were taught to play various sports. For team sports everyone was assigned to a team for the season. Other sports included swimming, basketball, rifle, running, etc. I wish I could remember more about the details. And I wish I had some more pictures. At the end of the season, playoffs were set up for the team sports like football, softball, and soccer. Individual tournaments were held for Billiards, Badminton, Table Tennis, Shotput, and Discus.
I would love to here from others who attended Camp Campion in the summer of 67, first session or any other time. I think this is a great addition to Campion Nostalgia.
Here I provide the bragging rights area for us to display awards and any other information. I will add people as they contact me with their information.
Martin Paulson
Jay Gleeson
I've heard from Joe Williamson '72 and Robert Mack '72. They remember the following attendees.
Bernie Zaynor
Dan Bernardi
Pat Conaghan
We all remember Tony Villareal. He was from Mexico. I remember Tony being on my soccer team and he was an excellant player. We learned a lot from him. Joe also remembers that they were roommates at camp. Tony was suppose to, but never got to, come to school at Campion.
Antonio, Bernie, Dan; if you stumble in here some how, give us a shout! We would love to hear from you. And that goes for any of you who recognize yourself in the above picture!!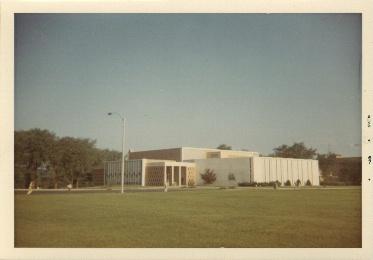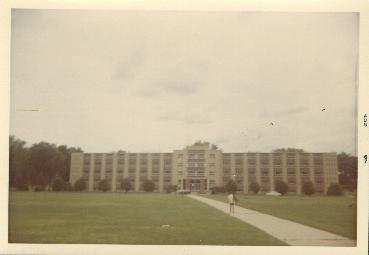 ---
Heard from Bill Friedrichs '69. He was a camp counselor in the summer of 67 and is seen in the in the picture yawning. He also remembers Tony Villareal. Bills father, Mr. L.G. Friedrichs, was Campion's Football Coach from 1960 thru 1966 and was a camp counselor as well.
Steve Peterson '70 was there as a counselor as well and is seen on the right end of the bench frowning.
Jane Paulson informs us that Martin Paulson '75 is the boy standing next to the gym door with knee bent.
Tom Olson '72 is seated on the bench second from the left.
---
Here is a letter from President Kennedy extending his congratulations to Campions physical fitness programs including Camp Campion and Hoffman Athletic Center and Pool.